APG Pre-Mutual Evaluation Workshop
Tonga's Serious Financial Crimes Working Group meets the APG Secretariat and Assessment Team this week for the APG Pre-Mutual Evaluation Workshop at the Reserve Bank. The workshop will focus on Tonga's draft technical compliance, effectiveness response, risk and scoping issues and preparations for the on-site mutual evaluation of Tonga in October.
The Governor of the Reserve Bank welcomed the APG Secretariat and members of the assessment team who will assess Tonga against the Financial Action Task Force's 40 Recommendations on the International Standards for Combatting Money Laundering and the Financing of Terrorism and Proliferation. The Governor commented on the collaborative efforts of the working group members in preparation of Tonga's upcoming mutual evaluation in October.
The Secretariat of the APG has selected an accomplished and knowledgeable team of experts to conduct the mutual evaluation. Some of the assessors are in Tonga and will meet with both Government and various private sector representatives to discuss Tonga's position for the October on-site. The members of the assessment team are:
1. Ms. Lillian Ipu, Attorney General, PNG (legal expert)
2. Ms. Sandy Shum, Government Counsel of the Department of Justice, Hong Kong, China (legal expert)
3. Mr. Richard Lee, AUSTRAC, Australia (financial expert)
4. Mr. Floyd Ray Mera, Director Financial Intelligence Unit, Vanuatu (FIU/law enforcement expert)
5. Ms. Connie Chu, Director Financial Intelligence Unit, Macao, China (FIU/law enforcement expert)
6. Mr. Jimmy Vajah, Financial Intelligence Unit, Solomon Islands (financial expert)
7. Mr. Binod Lamicchane, Department of Money Laundering Investigation, Nepal (FIU/law enforcement
expert)
The Tongan authorities involved in the mutual evaluation processes are:
1. Attorney-General's Office
2. Ministry of Foreign Affairs
3. Ministry of Revenue and Customs
4. Ministry of Trade and Economic Development
5. National Reserve Bank of Tonga
6. Tonga's Financial Intelligence Unit – Transaction Reporting Authority (NRBT)
7. Tonga Police, including Serious Organised Crime and Transnational Crime Unit, and Drug Enforcement Taskforce
8. Working Group on Serious Financial Crime.
The preparation for the upcoming mutual evaluation is important for Tonga to maintain its standing in the international financial community and that an effective legal framework is in place to combat money laundering and the financing of terrorism and proliferation of weapons of mass destruction. If Tonga does not do well with its mutual evaluation, the country may face potentially severe consequences with the international financial community and appear as a high risk country deterring remittances, foreign investment, business and employment.
The Governor acknowledged that a significant amount of work has been invested in the preparation of the mutual evaluation and encouraged the Tongan authorities to work together to deliver successful outcomes from this workshop.
---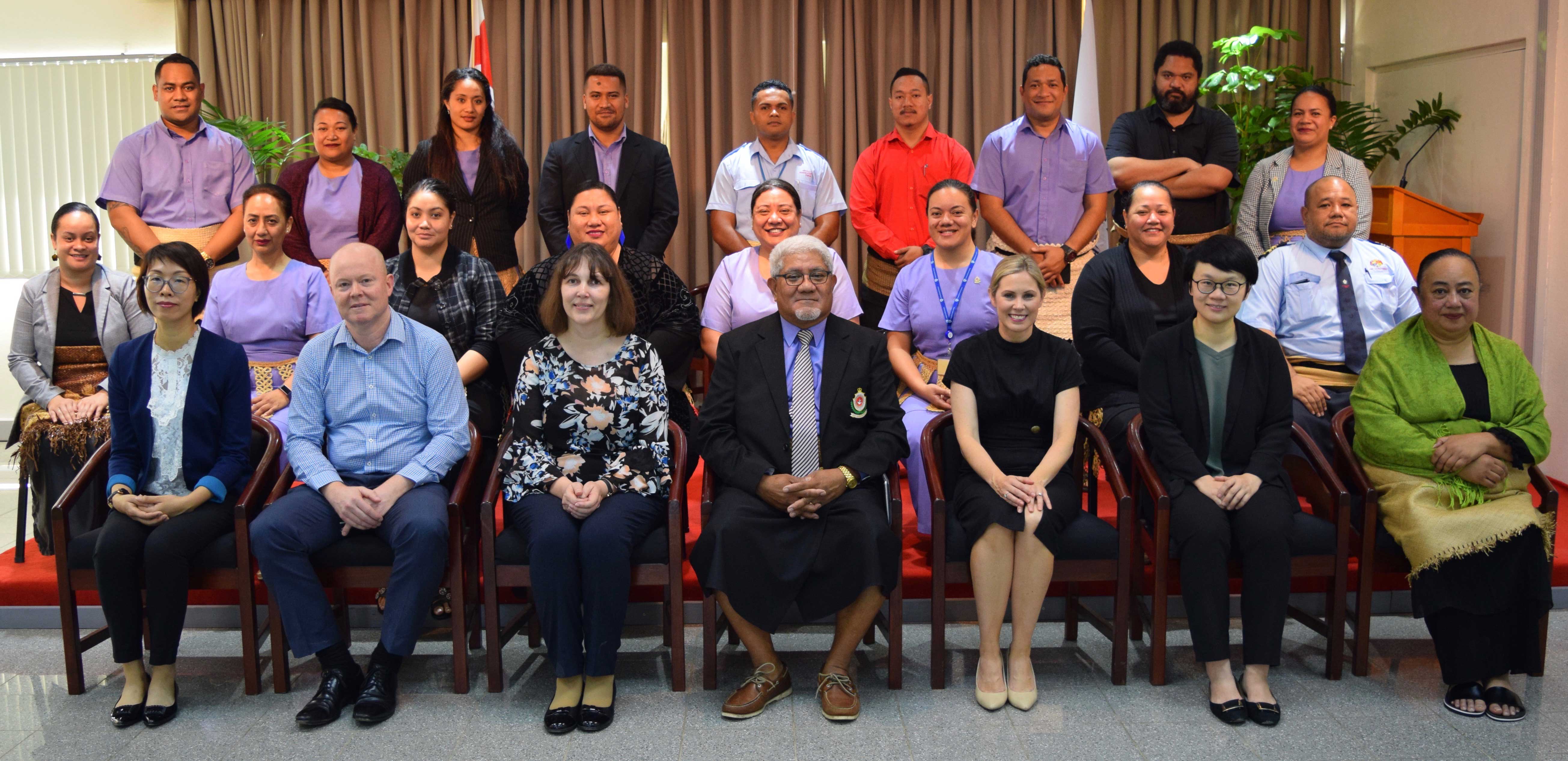 APG Pre-Mutual Evaluation Workshop
---
Enquiries
'Olivina Halapio-'Aholelei
Senior Manager
Financial Intelligence Unit
National Reserve Bank of Tonga
Fasi mo e Afi
NUKU'ALOFA
Telephone: (676) 24057
Fax: (676) 24201
Email: This email address is being protected from spambots. You need JavaScript enabled to view it.
Resources